The Unifying Dot
Product + Textile Design: 'Dots'
PRODUCT + TEXTILE DESIGN: 'DOTS' (Product + Textile Design: 'Dots')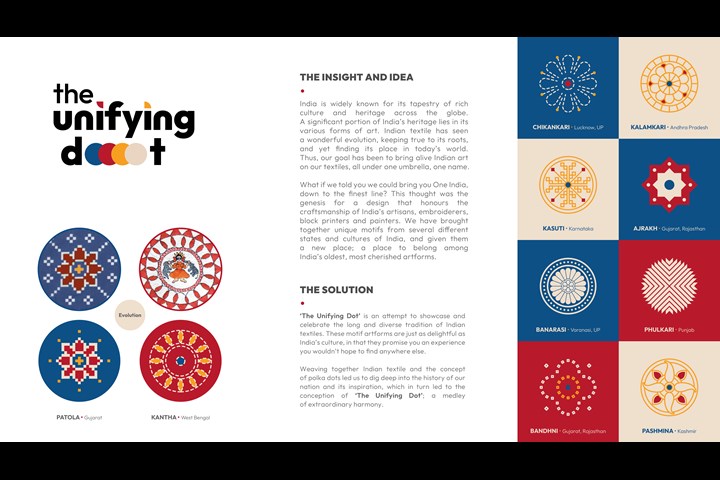 JPG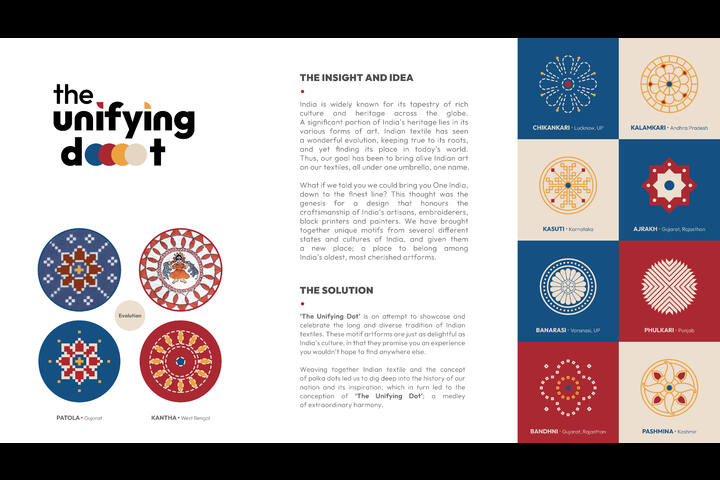 PDF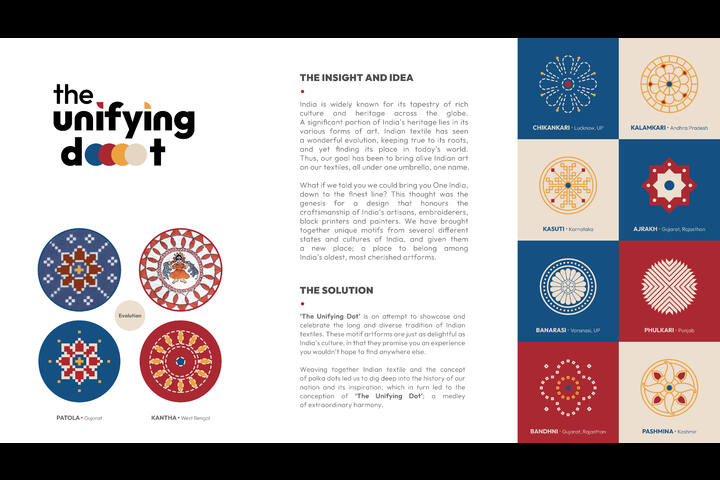 Red Elephant
Entry Title:
The Unifying Dot
Entrant:
ARPITA HIRANI
Description:
India is widely known for its rich culture and heritage. A significant portion of India's heritage lies in its various forms of art. Indian textile has seen a wonderful evolution, keeping true to its roots, and yet finding its place in today's world. Thus, our goal has been to bring alive Indian art on our textiles, all under one umbrella, one name.

A design that honours the craftsmanship of India's artisans.

'The Unifying Dot' is an attempt to showcase and celebrate the diverse tradition of Indian textiles. These motif are just as delightful as India's culture, in that they promise you an experience you wouldn't hope to find anywhere else.

Weaving together Indian textile and the concept of polka dots led us to dig deep into the history of our nation and its inspiration, which in turn led to the conception of 'The Unifying Dot'; a medley of extraordinary harmony.